The Art...

David's work has several distinctives that set it apart. Rather than canvas, it is poured on wood panels which gives it a uniquely substantive appearance similar to that of polished stone. The multiple layers of color and clear coat which are applied to each piece give his art a depth and texture that is almost 3-dimensional. When viewed form different vantage points, various layers of the piece are highlighted, causing the appearance to shift and change depending on the angle of light hitting it. Each piece has a glass-like finish that draws the viewer into the body of the work and yields an end product that is altogether other than an ordinary painting.
David's work emits both warmth and sophistication, having a modern feel while, at the same time, beautifully complementing more traditional architectural and design elements. His pieces feel as appropriate hanging on the walls of his modest home as they do in a 10,000 square foot gallery or corporate office. The rich vibrant colors and complex textures create a visual appeal that only increases over time as more and more of the detail and depth are observed and appreciated.
The Inspiration...

"God is the Master artist. His art, seen in the beauty of nature and of humanity itself, is unsurpassed in its ability to infuse the human spirit with joy, humility, hope, clarity, and nobility. I want my art to reflect that beauty. My work contains within it faint whisperings of creation. An ocean wave, rock strata, microscopic biological formations, far off space nebulae.... These images, derived from the complexity and diversity all around us, are subtly evoked in my work, pointing back to the Source of all artistic ability and creativity."
David first found an outlet for expression in the visual arts in the world of design and decorative faux finishes. As he honed his craft, he developed a broad base of expertise in cementitious coatings, polymers, and resins, which ultimately formed the foundation for his innovative work in the field of contemporary art. David uses a unique process, combining chemicals, pigments, and resins in successive layers to create stunning visual effects which are not possible with traditional painting techniques. His abstract resin works have been featured in nationally acclaimed fine art fairs, competitions, and galleries, and are held in private collections throughout the United States.
The Artist...

David was born in 1982 and was adopted at birth. His early years were spent in the Midwest, but the bulk of his upbringing took place in and around Houston TX, where he now lives with his wife Elizabeth and 3 children Elisha, Jerusalem, and Judah. David was an early musical prodigy, able to sing with clear perfect pitch at the age of 2. Throughout his childhood he studied multiple instruments and became an accomplished classical vocalist, ultimately being awarded a vocal performance scholarship from the prestigious Belmont University in Nashville TN.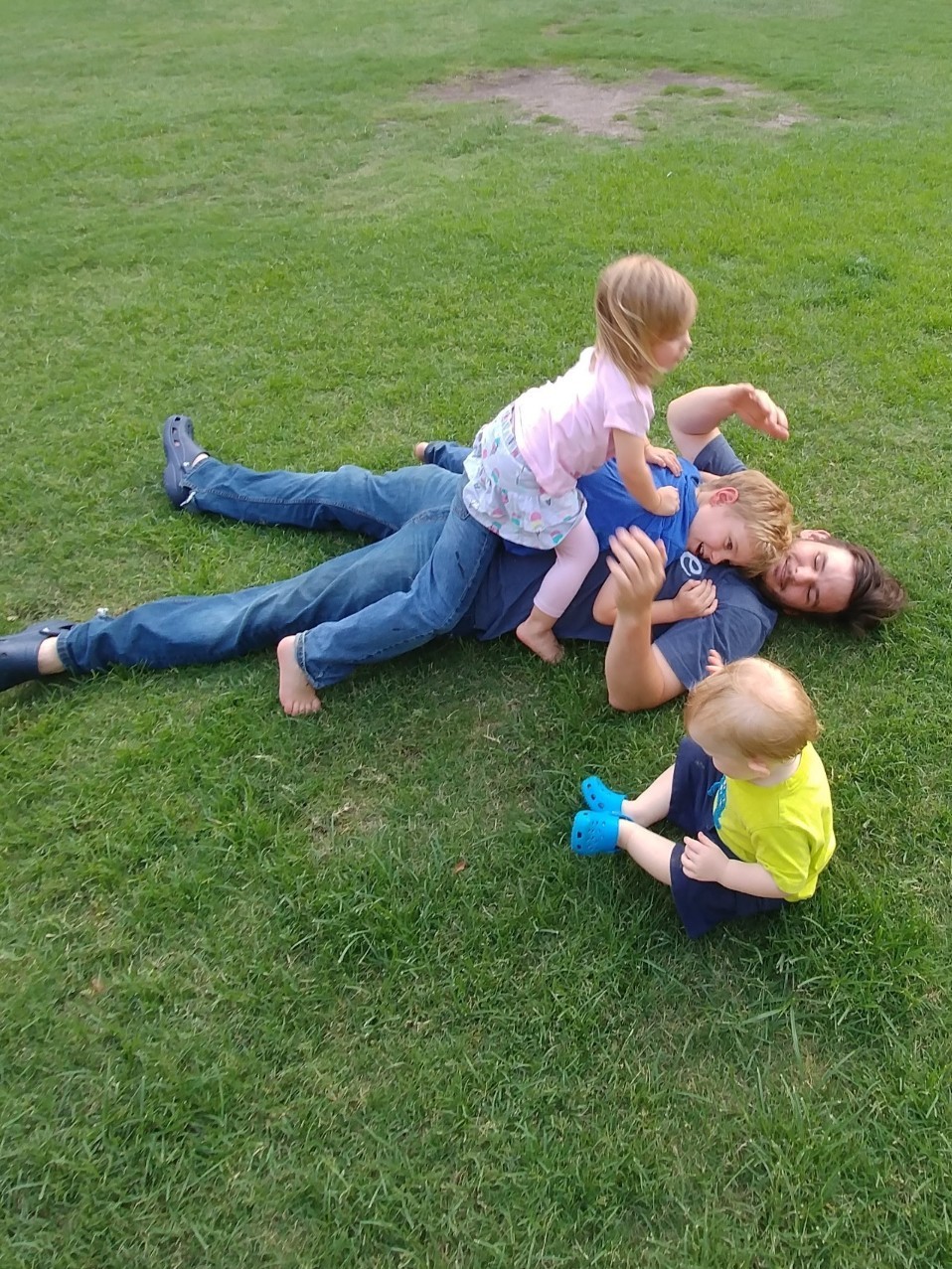 backdrop of negative space for the piece. I then use a variety of techniques to commence a process of layering colors. Each new element added to the work gives clarity as to what must come next, until the piece emerges as a complete thought. Once the work is finished, I add a thick layer of clear resin, applying a high intensity flame to the surface in order to create a glass smooth finish. It is only then, usually, that I can look back over the finished product and determine what the overall import of the piece will be.
The Process...

"My process is very organic. I liken it to the process that a musician goes through in improvising over a set of chords. As I work, I have a general vision for the character of what I am producing, but with very limited parameters. I begin by combining clear resin with a singular color pigment which forms a