Fine Art Instruments
By

David Stein

David's guitars are world class instruments. Each Custom Guitar and Bass is crafted to exacting standards, using only premium quality tone woods, hardware, and electronics, and masterfully set up for optimum playability and tone. Every aspect of the instrument including wood selection, body design, neck profile, fret size and material, hardware selection, nut material, pickup and wiring configuration (and the list goes on) is carefully customized in order to give you an instrument that looks, plays, and SOUNDS just the way you want it to.
Each piece is an original work of art, crafted with industrial epoxy resins designed to withstand maximum abuse. The process of applying and refining the finish takes a full month to complete, as David painstakingly applies each layer of color and clear to the solid wood body of the instrument, allows each layer to fully cure, and then sands and polishes to either a silky smooth matte finish or a brilliant shine. The end result is a breathtaking, one-of-a-kind instrument you will not want to stop looking at...or playing.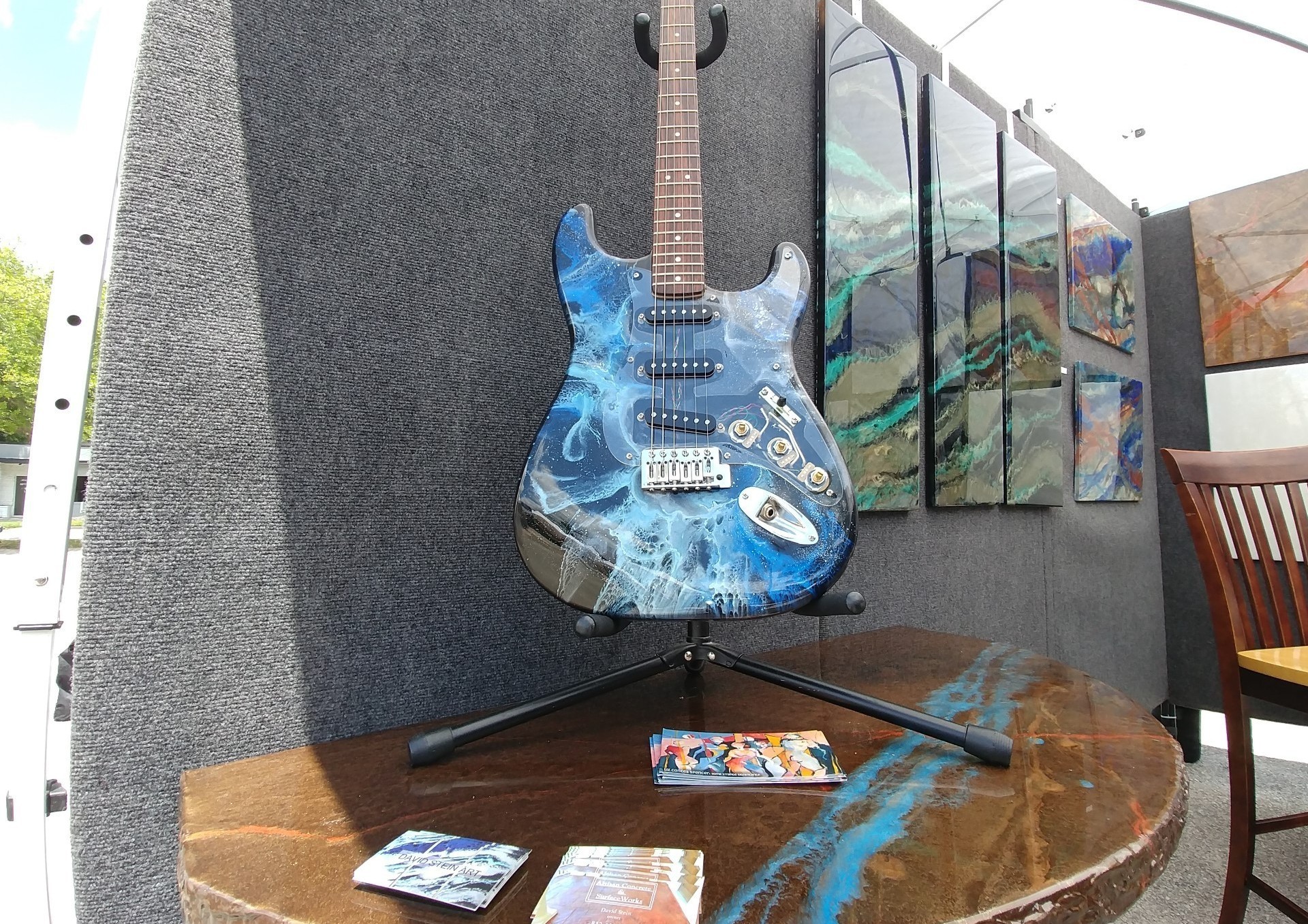 For more information or to schedule a free consultation, contact David at 832-613-5667 or by email at davidsteinart@outlook.com.